Party Bus Los Angeles
Bar-hopping can sometimes be a tedious and tiring task - you are stuck in traffic, you spend time going around looking for parking spaces - and most of the time you and your friend end up going home unsatisfied.
When you are in LA or are planning to spend a night or two here to visit the various bars and tourist destinations in the area, don't let traffic and parking spaces ruin your night. Let Party Bus Los Angeles take you to your destination hassle-free.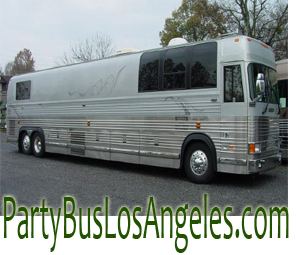 Party Bus Los Angeles (partybuslosangeles.com) is the leading provider of party buses and transport buses in the greater Los Angeles Area. Aside from our commitment to bring you to your destination, we also provide service that will make your travel relaxing and fun.
Party Bus Los Angeles has been in the industry for over 20 years, hosting more than a thousand bus parties and serving thousands of transport clients. Our commitment is to provide only the best service that will result to total customer satisfaction.
From a fleet of three limo buses in 1989, we have become the largest limo bus provider in LA. And we don't stop growing. Today, we have 20 limo buses and 50 dedicated staff that make our business a success. Our personnel are composed of transport professionals and our chauffeurs are highly-trained professionals who are courteous and knowledgable on the different destinations and tourist spots Los Angeles.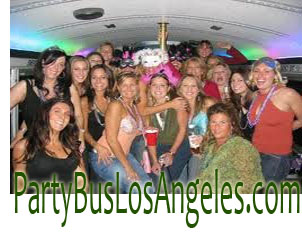 Our buses are modern and well-maintained to ensure that our clients get only the top-of-the-line transport for whatever events. We partner with the world's leading maker of limo buses, assuring us that the latest limo bus will be offered to us first and that our customers will get the luxury of boarding a modern, state-of-the-art limo bus.
Aside from being your transport partner for any of LA's events and festivals, Party Bus Los Angeles also provides an excellent venue for your parties - birthdays, weddings, corporate outings, baptismal, kiddie parties, stag parties, bachelorette parties, and even night party with friends.
We also cater to personal events. Just give us a call to discuss your requirements and we will immediately design a program that will exceed your needs.
For more information on the different services we offer, please visit